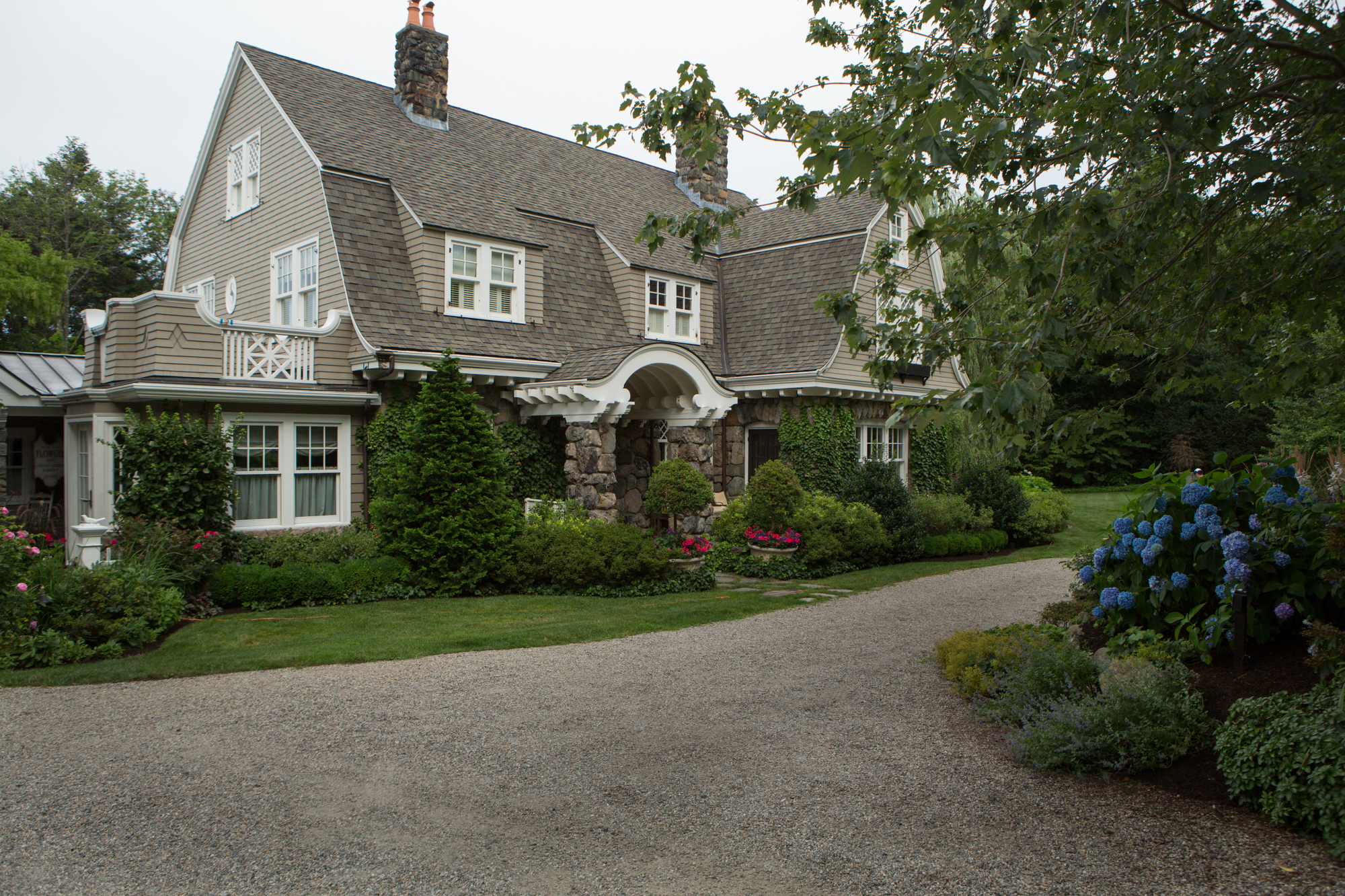 A new season is here. We often change the décor inside our homes as the seasons change. Maybe it is time to change the outside of your home? Making your home welcoming and attractive can boost your mood and make it fun to come home.
If your home's curb appeal makes a great first impression, everyone -- including potential homebuyers -- will want to see what's inside. Here are some curb appeal improvements that you can do in a day, a week, or a month.
Create an instant garden
Container gardens add a welcoming feel and colorful curb appeal to any home exterior -- quickly and affordably. You can buy ready-made containers from garden centers or create your own with your favorite plants. For most landscapes, a staggered, asymmetrical arrangement works best to create a dynamic setting.
Garden for Curb Appeal
Use these five easy curb appeal ideas to take your landscape to the next level.
Install window boxes
Window boxes offer a fast, easy way to bring color and charm to your home's curb appeal. Choose boxes made from copper or iron for a traditional look, or painted wood for a cottage feel. Mix and match flowers and plants to suit your lighting conditions and color scheme.
Renew planter beds
Get garden beds into shape by pruning growth, pulling weeds, planting flowers, and adding new mulch to restore color that was taken away by sunlight and harsh weather. If stone or brick borders your bed, consider cleaning and resetting any pieces that are soiled or dislodged. If your border is old or tired-looking, try upgrading to stone or a decorative cast-concrete edging system for improved curb appeal.
Add arbors or fence panels
Arbors, garden gates, and short sections of decorative fence panels will enhance your garden and the value and curb appeal of your home. These amenities can be found in easy-to-build kits or prefab sections you simply connect together. For best results, paint or stain these items with colors already on your house.
Add outdoor art
Give your yard a little spunk and curb appeal by adding weather-resistant artwork. Choose pieces that complement your home's natural palette and exterior elements. Birdbaths, metal cutouts, sculptures, and wind chimes are good choices for outdoor art. Water sculptures not only function as yard art, but the burbling sounds soothe and make hot days feel cooler. Place fountains on level ground in optimum hearing and sight vantage points. Avoid spots in leaf-dropping range.
Create a new planting bed
Add contrast and color to your home exterior adding a new planting bed with beautiful garden design. Prime spots for curb appeal are at the front corners of the yard, along driveways or walkways, and immediately in front of the house. When creating a new bed, choose features that will frame your home rather than obscure it. Opt for stone or precast-concrete blocks to edge the bed. Include a mix of plant size, color, and texture for optimal results.
For more information on improving your home's curb appeal with garden beds or container gardens, contact Fine Gardeners.
Home and Gardens