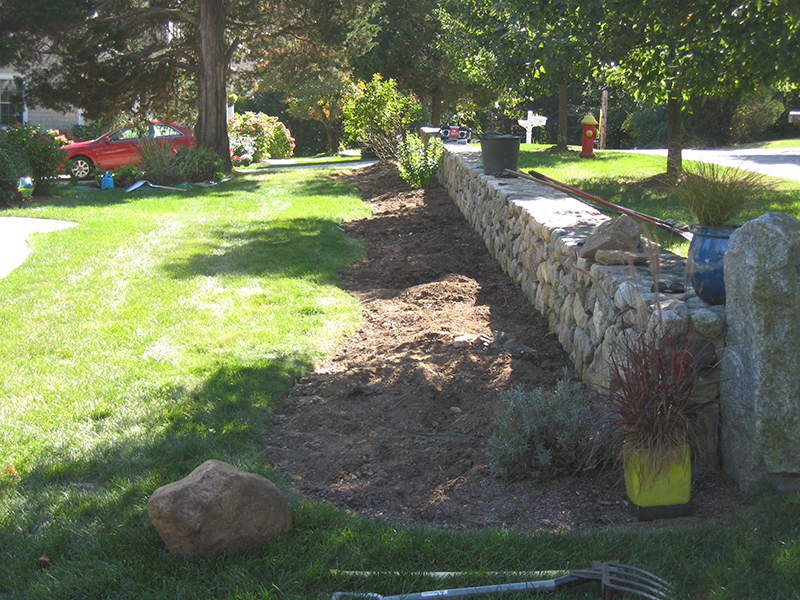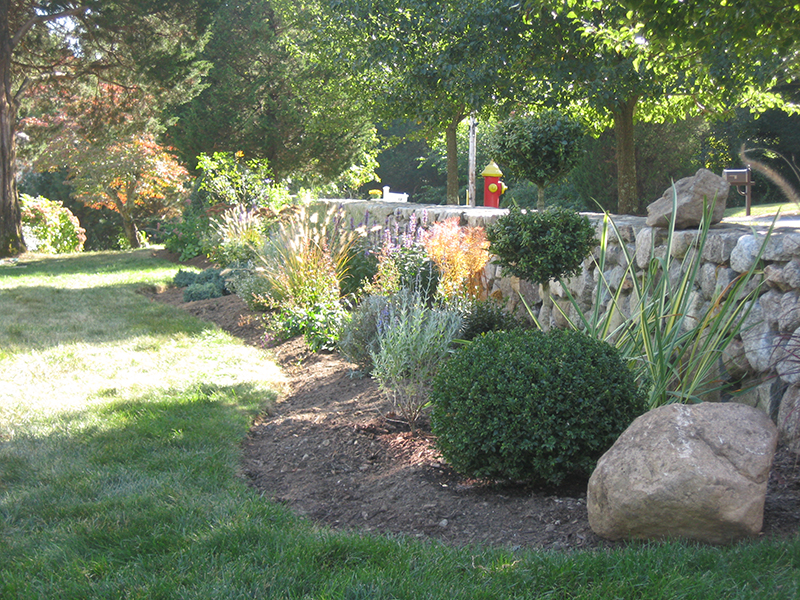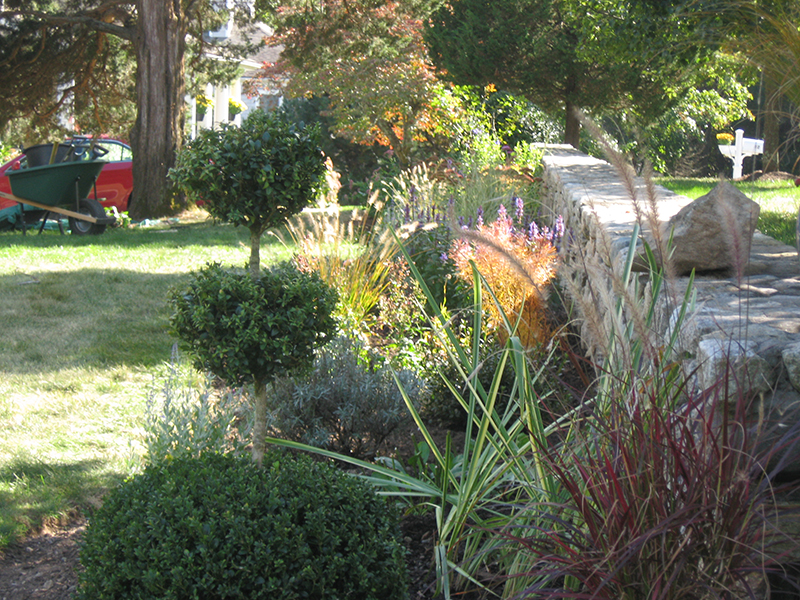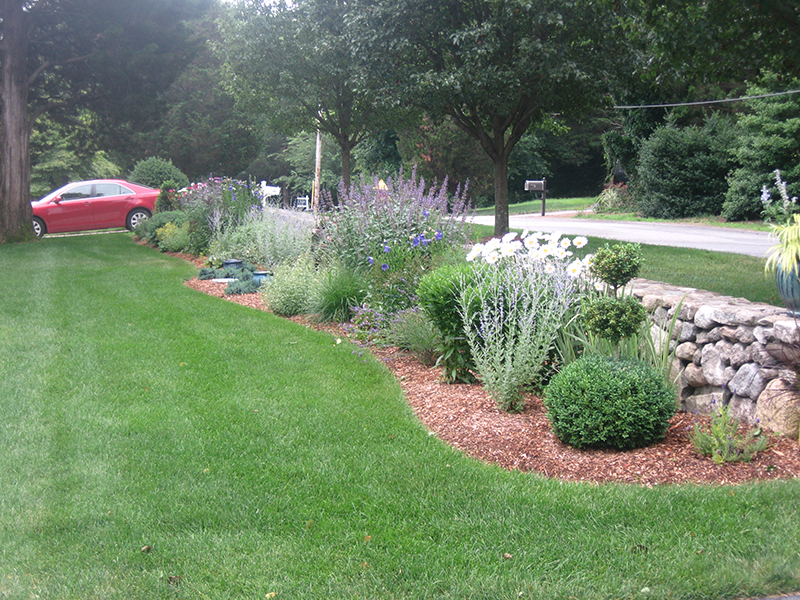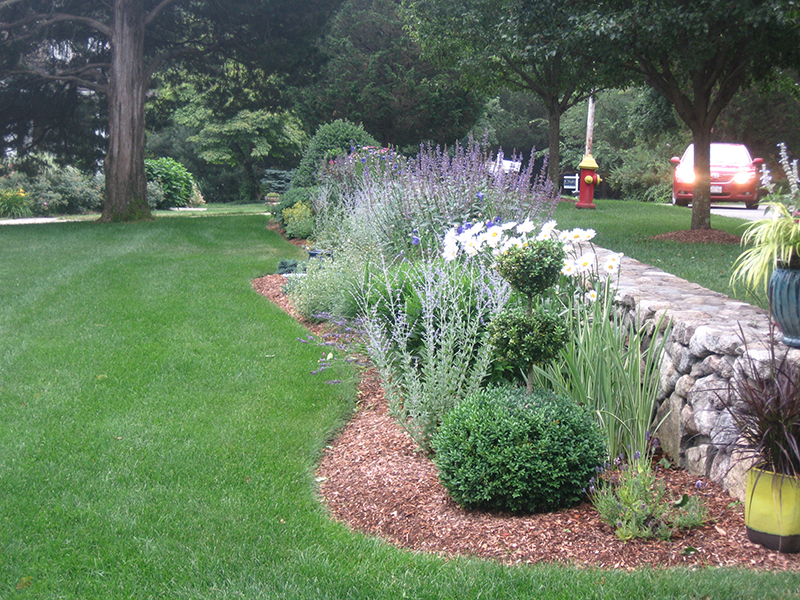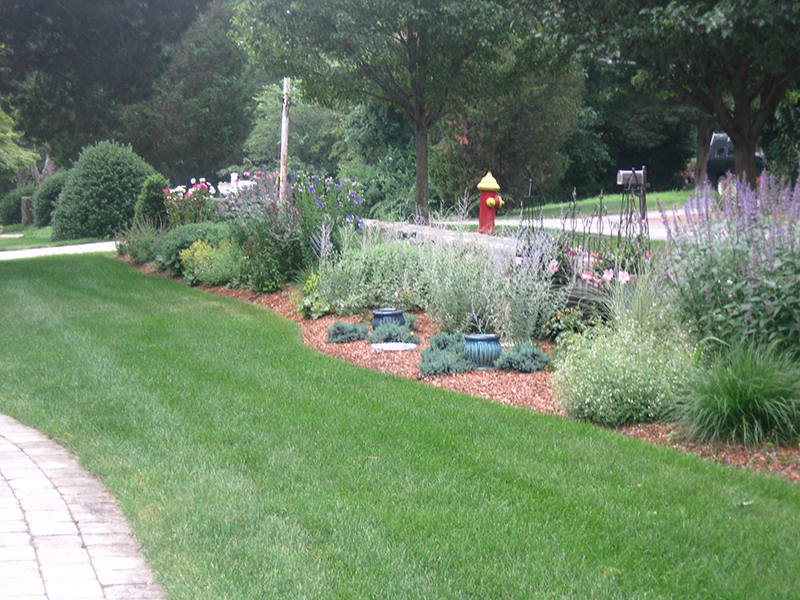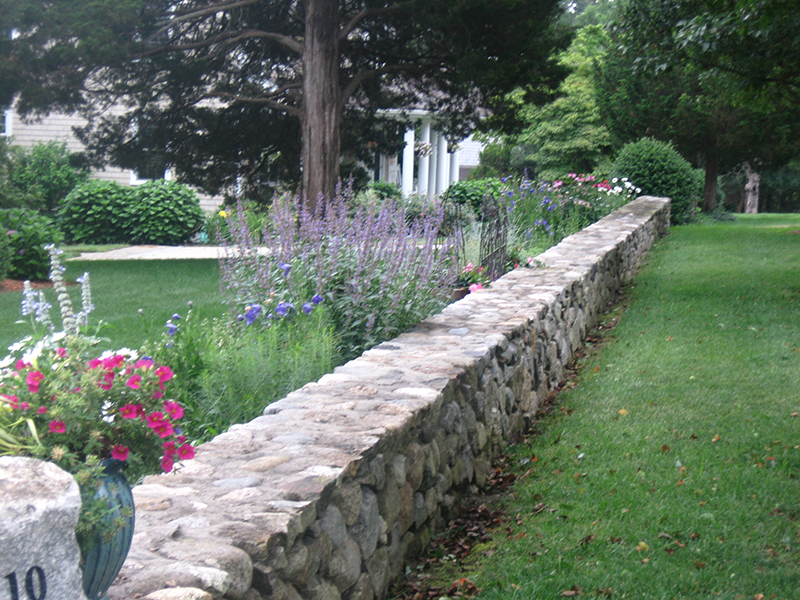 This client had an existing perennial garden that she was unhappy with. Many of the plants were low-growing, spring-blooming plants that were not very showy so she wanted to revamp the garden. Photo 1 shows the garden area after most of the plants were removed. We salvaged a few of the original plants to use in the new garden. Choosing superior varieties of perennials makes a huge difference in the long-term results. The original planting used varieties that never flourished and were lacking good structure and flower display. So we chose strong varieties that will perform well and positioned them to complement each other throughout the season. The bed was reshaped and widened to allow more room for the plantings. We also amended the soil with compost before planting.
Photos 2 and 3 were taken right after the plants were installed. A mixture of evergreens and perennials were planted for seasonal interest throughout the year. Since the garden was planted in September, the plants did not have much time to flower and some of them are showing their autumn color.
Photos 4, 5 and 6 were taken the following summer as you can see the plants are much more mature and the garden is lush and colorful. Tall plants were placed against the stone wall in order to create a colorful view from the street as can be seen in photo 7.
For more information on perennial garden, contact Paul Marini at Fine Gardeners.