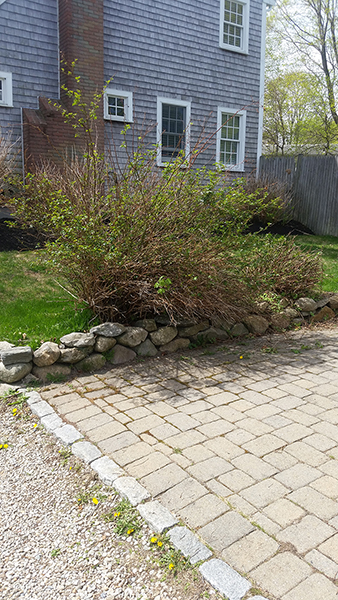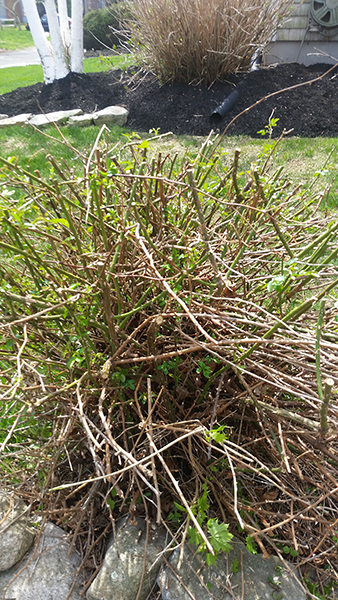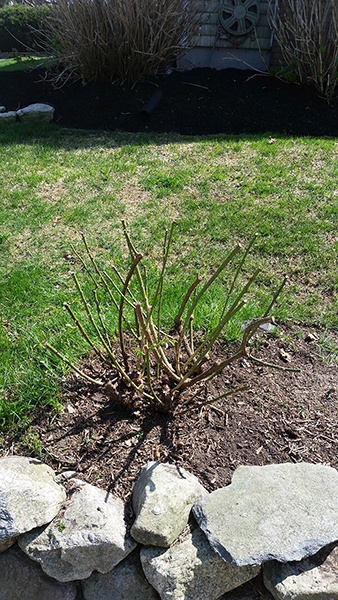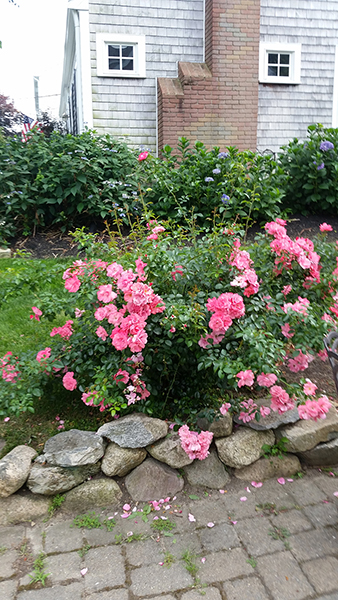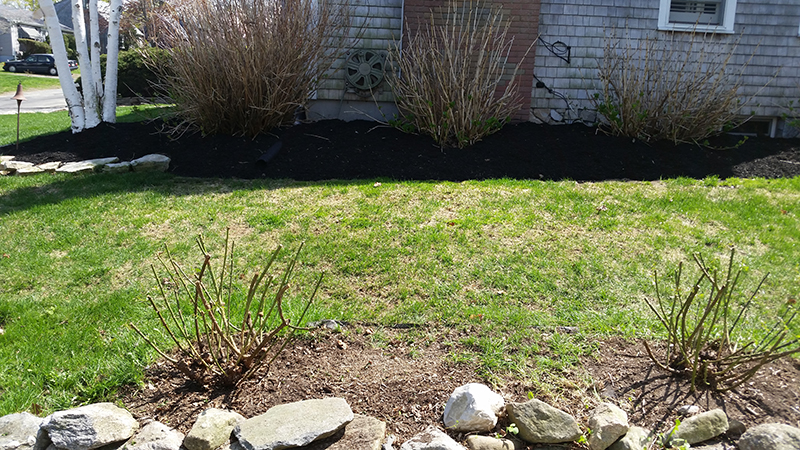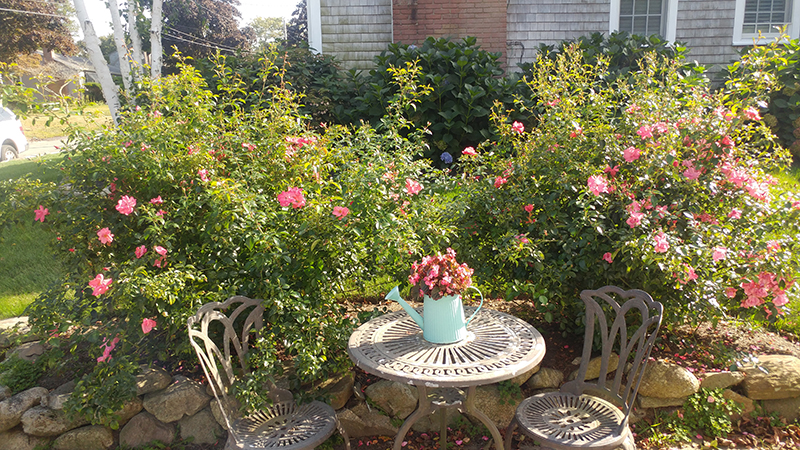 Photo 1 shows a rose bush that has never been pruned properly, probably 10 years old. Photo 2 is a closeup of the same rose bush that has been lopped back to about 15" to allow for easier access in order to do drastic thinning. Note the density and congestion of stems throughout the bush. "Aah, I can breath!" Photo 3 shows the same bush after drastic thinning. The most desirable stems are preserved to allow for strong, healthy growth that will support clean foliage and flowering. Now there is appropriate spacing between stems to allow for good light penetration and air circulation. To the uninitiated, this looks like outright butchery. My client was concerned that I killed her roses, but as the next photo shows, her worries were soon relieved.
Photo 4 shows the same rose bush taken at the end of July, whereas, the first 3 photos were taken in early May. As you can see from photo 4, roses are extremely resilient and respond well to hard pruning and thinning. From the same property photo 5, taken early April, shows two roses side by side after reduction and thinning. Photo 6 shows the same roses taken in early September, happy and healthy with loads of flower buds to continue flowering well into the fall.
For more information on pruning roses, contact Paul Marini at Fine Gardeners.