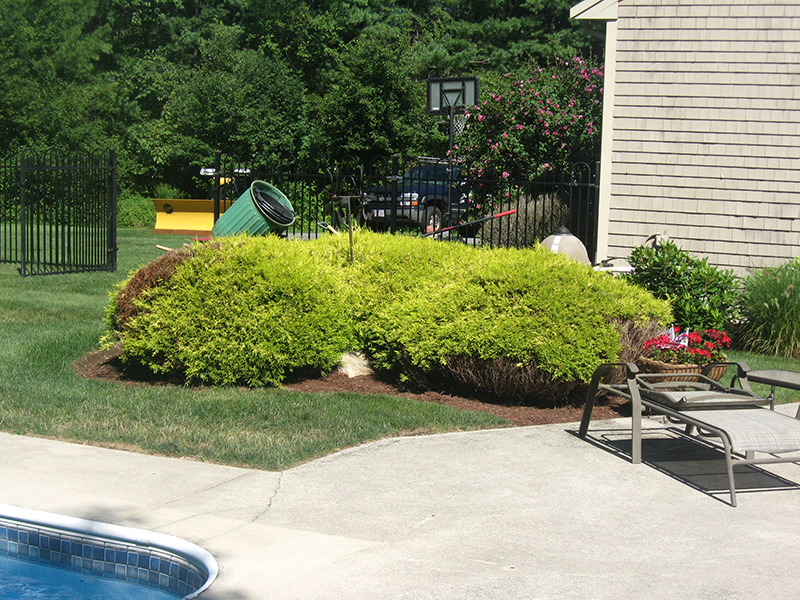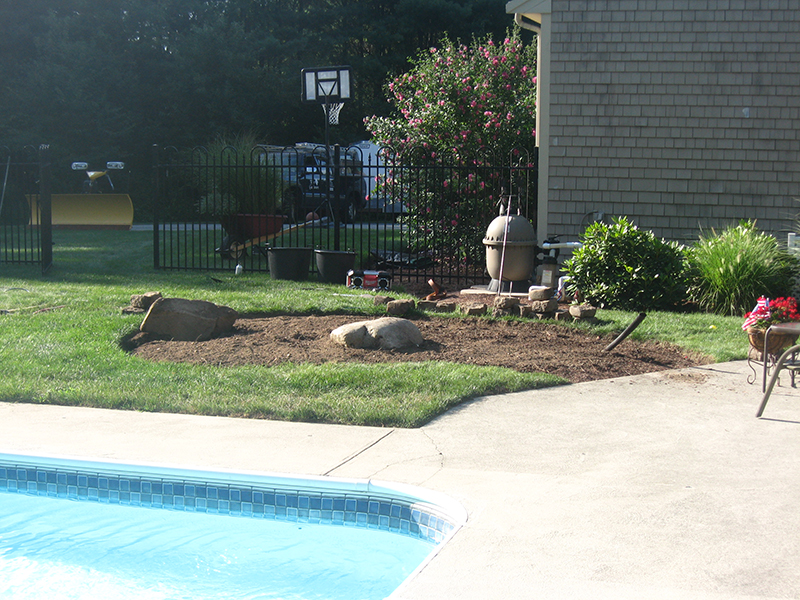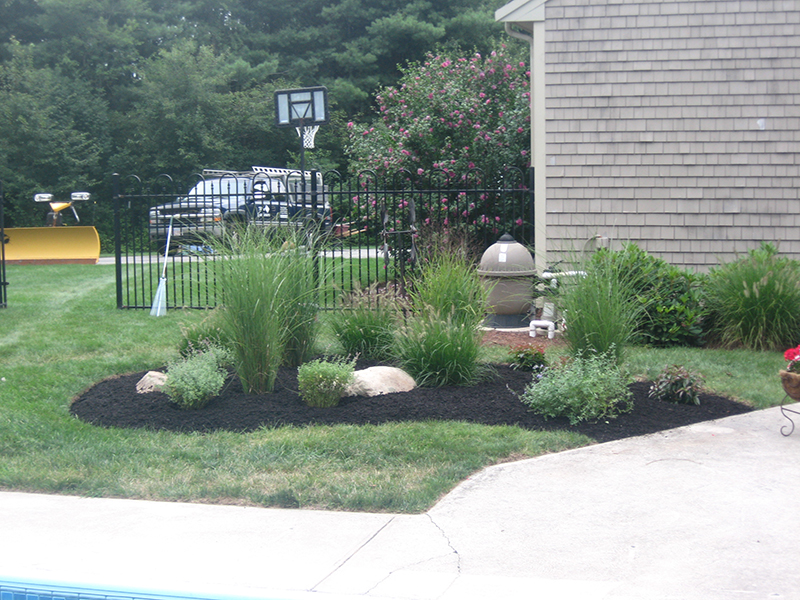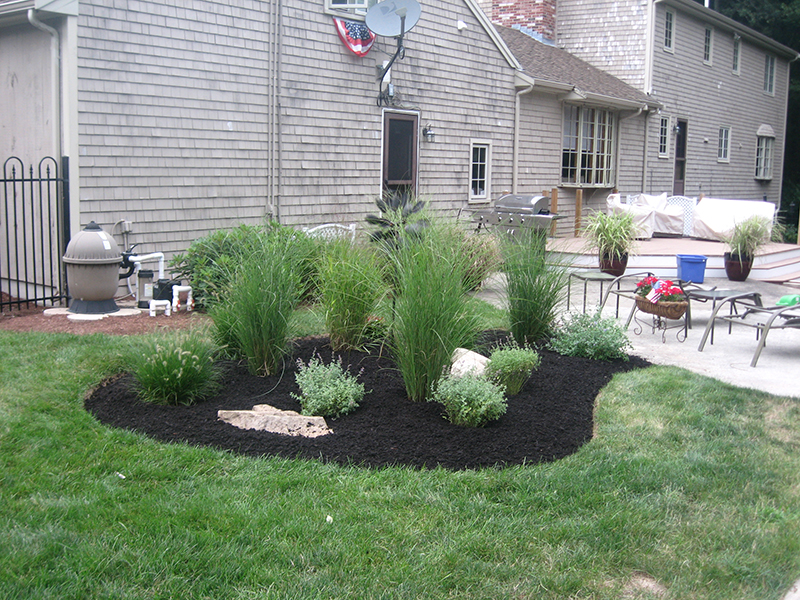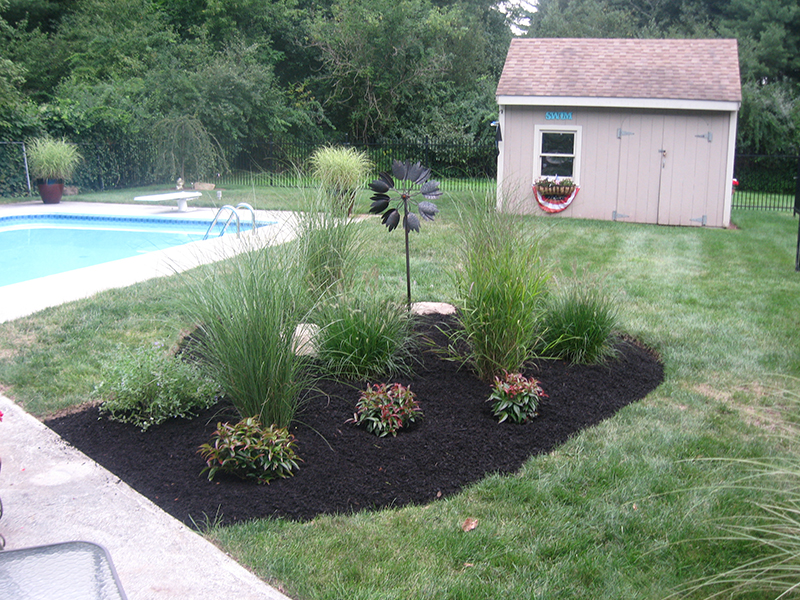 This is a tiny garden bed next to a swimming pool that had an existing planting of Gold Thread Cypress as seen in Photo 1. The shrubs were no longer very attractive so it was time for a change. The client really liked ornamental grasses so that is primarily what he wanted. Photo 2 shows the empty bed with everything removed with the exception of two large stones.
After the plants are installed in Photo 3, the new garden is much more interesting with a combination of dwarf, mounding grasses and tall, upright varieties that will develop plumes at different times of the year. These blend in nicely with the rest of the existing grasses in the pool area. From the other side of the bed, Photo 4 shows a grouping of dwarf leucothoe 'Scarletta' which will provide 4 seasons of interest especially in the Fall and Winter when it takes on cranberry hues contrasting against the grasses. Photo 5 is from a different view.
For more information on pool side gardens, contact Paul Marini at Fine Gardeners.