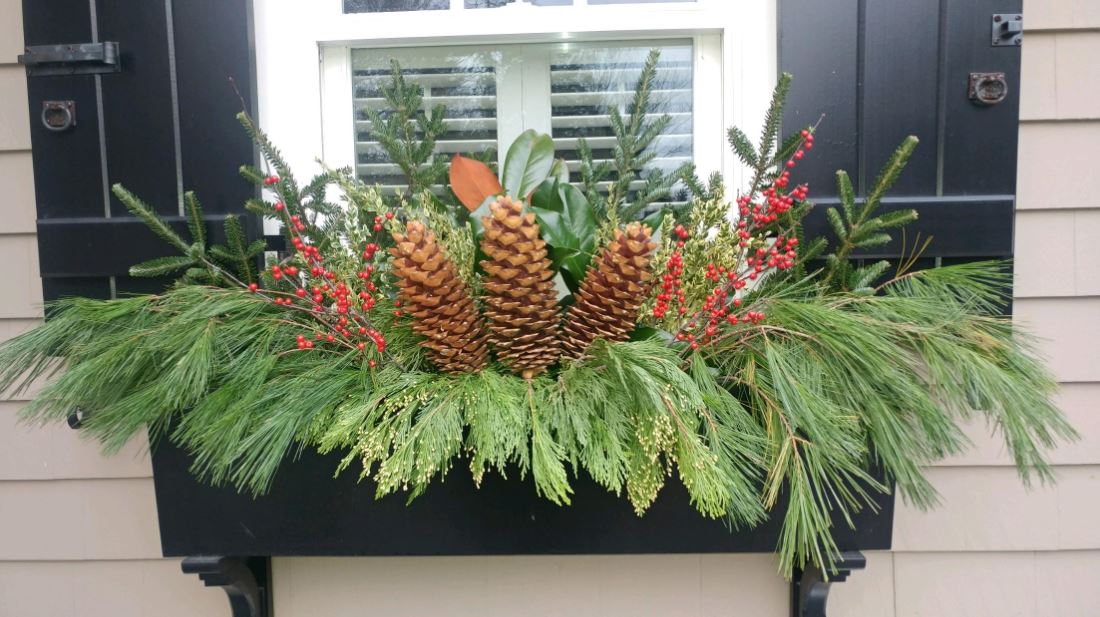 Did you think outdoor garden season is over? It's not. You can still make your home more beautiful for the holidays or just for the barren winter season with a gorgeous, but smaller garden. Seasonal window boxes and outdoor container gardens make a home stand out.. Paul Marini, owner of Fine Gardeners, is "making the world a more beautiful place, one garden at a time."
Fine Gardeners specializes in garden design and installation; ornamental pruning of trees and shrubs; seasonal containers; and lawn and garden maintenance. We have been very busy installing winter container gardens for our clients this week. The materials we use include evergreen boughs, colorful twigs, pine cones and red winter-berries to name a few. No artificial products are used!
We bring the materials to you and install them on site in your containers. Our goal is to create festive, colorful arrangements with contrasting textures for a natural look. Special requests are welcome and some of our clients don't celebrate Christmas, so they prefer to avoid a red and green theme.
Seasonal flowers for container gardens placed on your front steps, main entrance or in your window box will not only enhance your property, but will create a welcoming effect for visitors. We are looking for homeowners, restaurants and shop owners in the Needham/Newton/Brookline areas who want to stand out and make their space beautiful.
For more information on container gardens and window boxes, contact Paul Marini at Fine Gardeners.